Yesterday night we took the plane to Paramaribo. Now that we were so close to Surinam we wanted to visit the city and 10Minuten Jeugdjournaal: the kids news program of Surinam.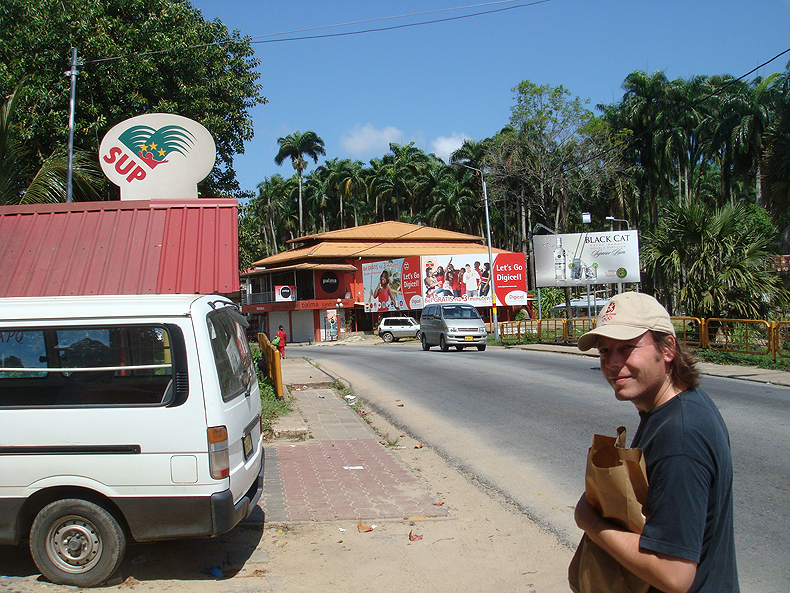 Ole at the 'Palmentuin'. The trees are over 300 years old and really big. In colonial times white people met in this garden and their sons and daughters had some private time together. About 100 years ago the garden is open for everybody.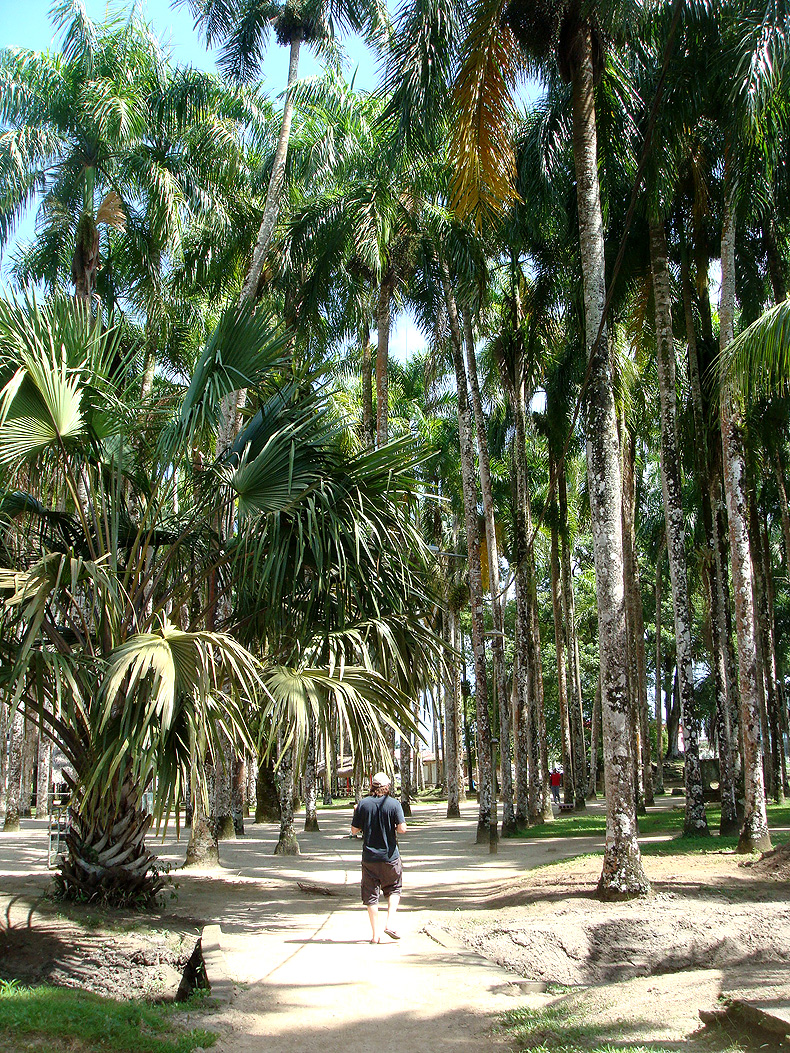 Look up in the tree, there is a man looking for beans that grow high up.