Our friend Guy made us this salad a while ago and I'm completely addicted now ;-) This is a great combination of flavors. Scroll down for this delicious recipe.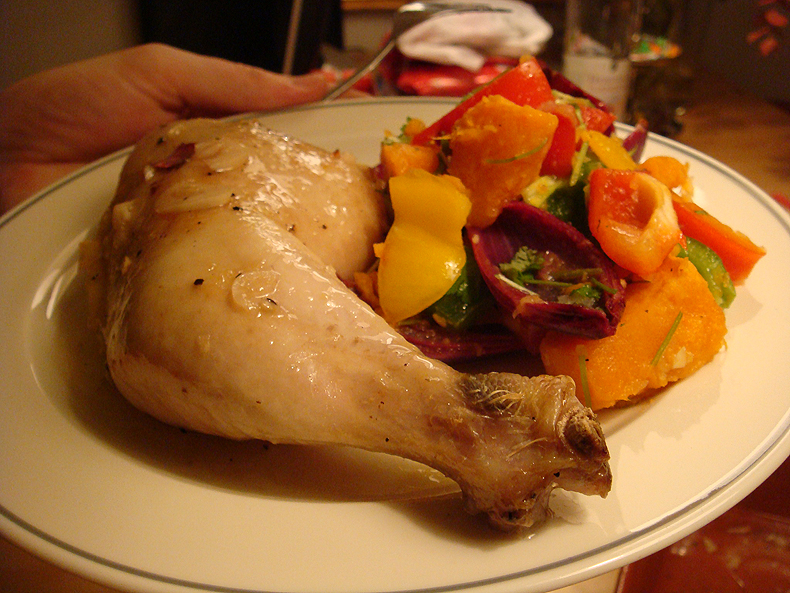 Salad:
Sweet potato
Red onions
Paprika
Kidney beans
Fresh coriander
Garlic
Red chili pepper
Lemon juice
Olive oil
Salt
Pepper
Cut sweet potato and red onions in pieces. Pour olive oil on top with a little salt and pepper and pop it in the oven for 30 minutes.
In the meantime cut the paprika in chunks, at the kidney beans and the fresh coriander (a lot).
Cut garlic, the hot chili and mix it with the lemon juice.
When the sweet potato and onions are ready let it cool for a while (it doesn't need long) and mix it with the paprika and kidney beans and coriander. Than pour over the lemon juice mix.