Scroll down for the recipe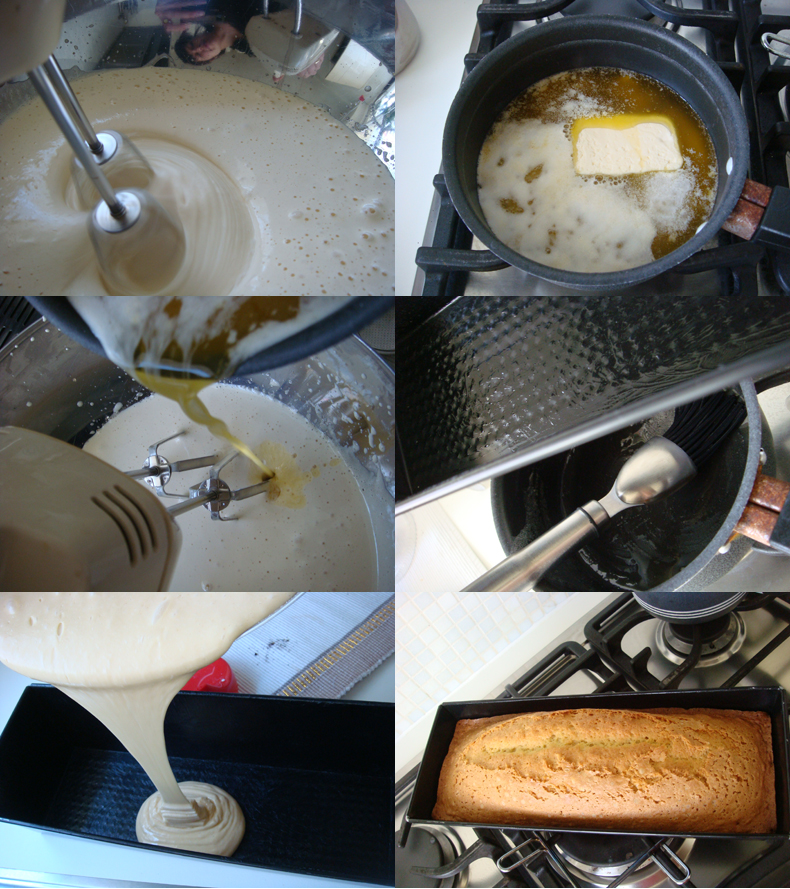 This cake recipe is my grandmother's. The cake is more fluffy than a regular cake. The secret -don't tell anybody: use melted butter instead of cold butter from the fridge.
Ingredients:
4 eggs
200 grams self rising flour
200 grams of butter
200 grams of sugar
Melt the butter in a pan over a small fire. Break the eggs, add the sugar and keep mixing until all the butter is melted. Than add the butter carefully. Mix it shortly and add the flour. Be careful not to hit the bowl with the mixer because the air bubbles need to stay in. Use some of the butter that is still in the pan to grease the cake pan. Pour in the mixture gently. Preheated oven: 160 degrees for 60 minutes.
Eet smakelijk! ;-)