Scroll down for the recipe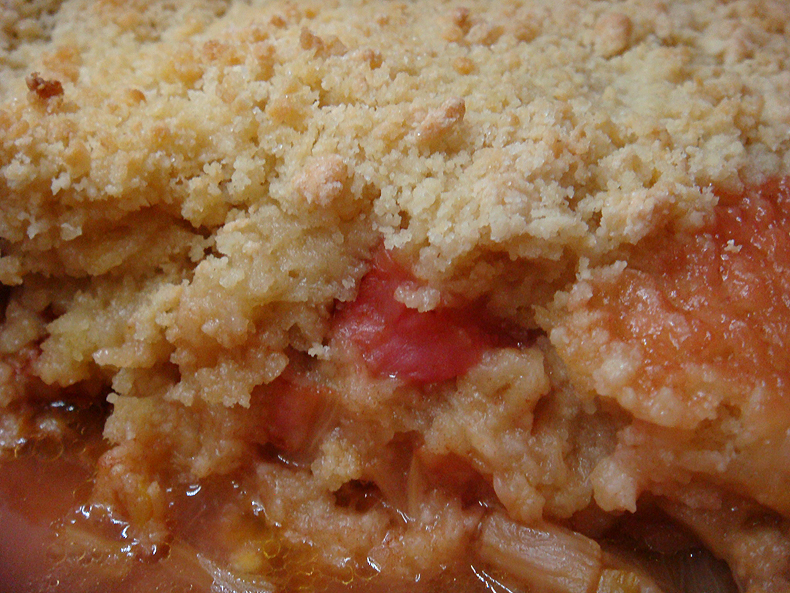 This rhubarb dessert is the perfect dessert for people who don't like sweet but prefer sour. My mother in law -who is Norwegian- made this the other day. I tried to copy it today.
I washed and sliced the rhubarb into little chunks. I poured over some lovely honey.
I made some crumble dough with 125 grams of butter and some flour and sugar.
The crumble goes on top of the rhubarb and will cook for 30 minutes in a preheated oven (160/170 degrees) -the right time to finish diner and have this -still warm-with cafe au lait.
Bon appetit!