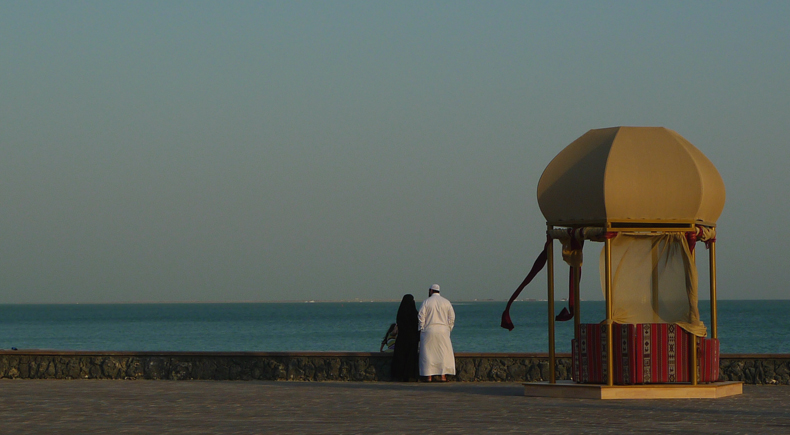 Katara.net: 'The Cultural Village Foundation "Katara" aims to contribute to raise the cultural movement in Qatar and to promote and highlight the creative energies through the management of its different buildings and facilities.'
Today is family day. That means for Qatari a day of pray @ the mosque and to go out in the evening.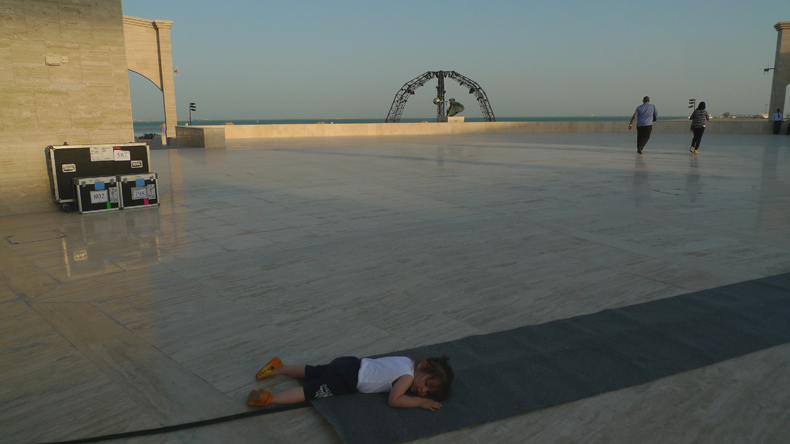 Loulou is such a funny girl. She even shows some planking in this huge amphitheater.