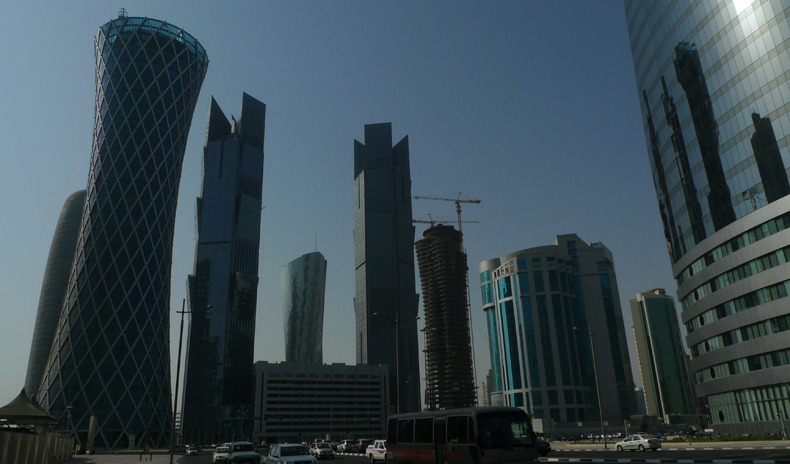 I'm getting to know our neighborhood little by little. It looks like it's skyscraper cleaning day today.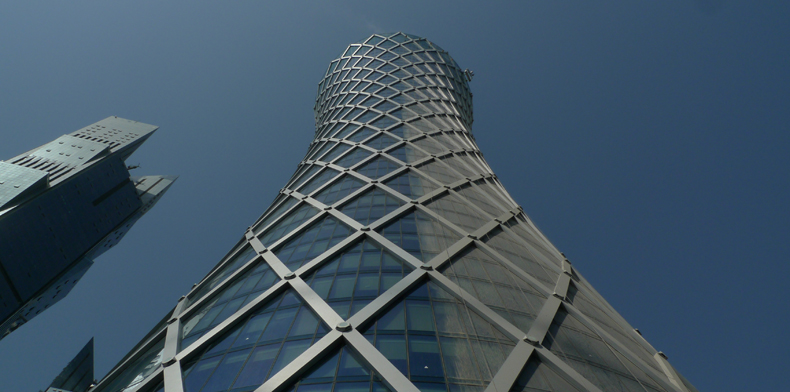 Every tower is done by hand!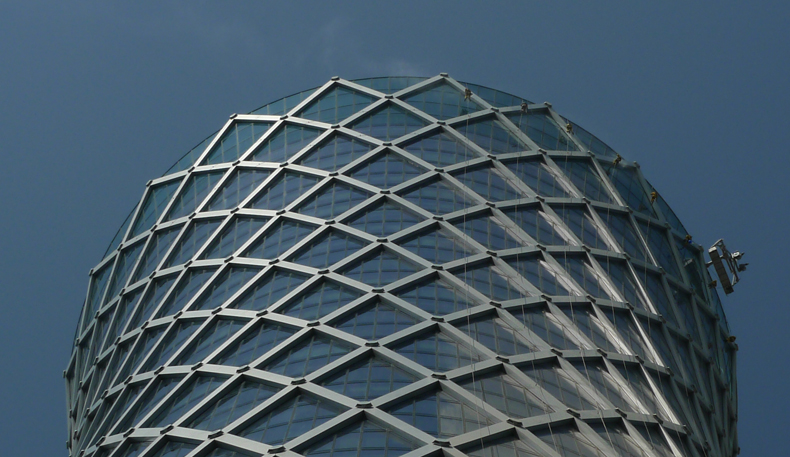 Can you see the men working? The tower is 52 storeys high. The real heroes of Qatar.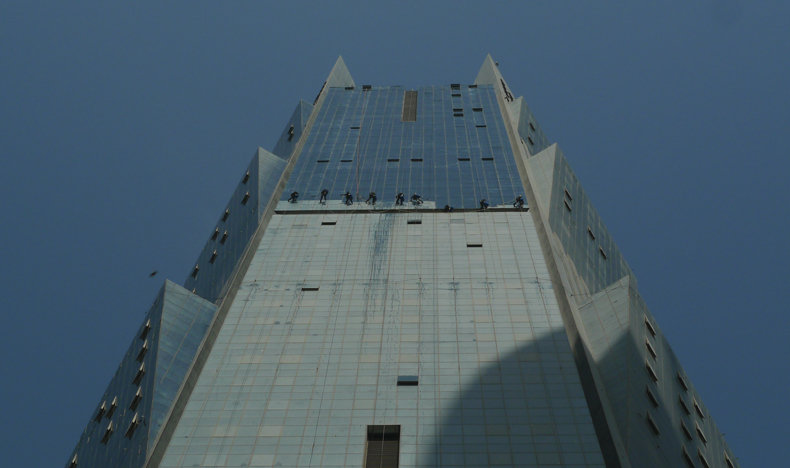 Palm building shines again.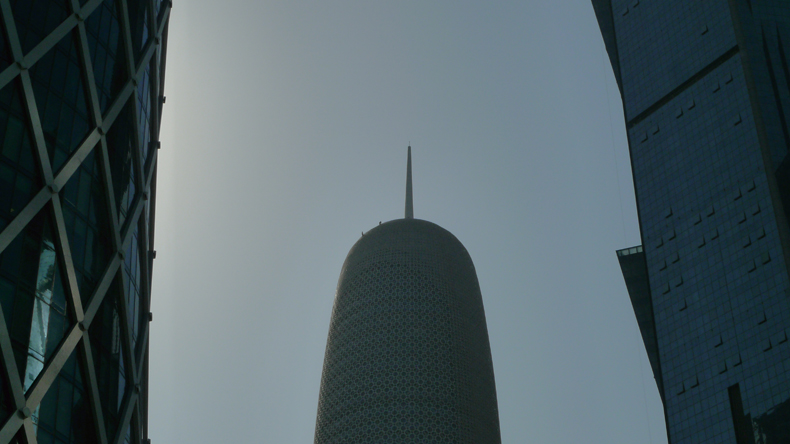 These black dots are actually people. This building is called the Nouvel building. It's designed by Jean Nouvel. The outside is wrapped in a metal brise-soleil based on a traditional Islamic pattern. Beautiful but it seems not really easy to clean.