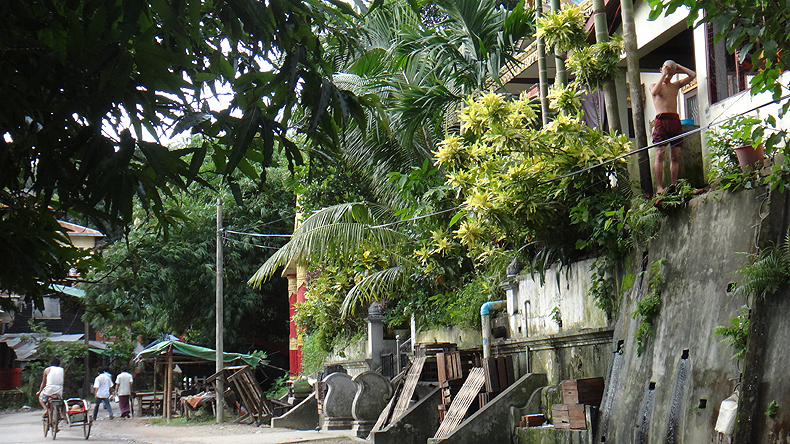 On a little balcony this monk shaves and also waves to the nuns that pass their monastery later ;-)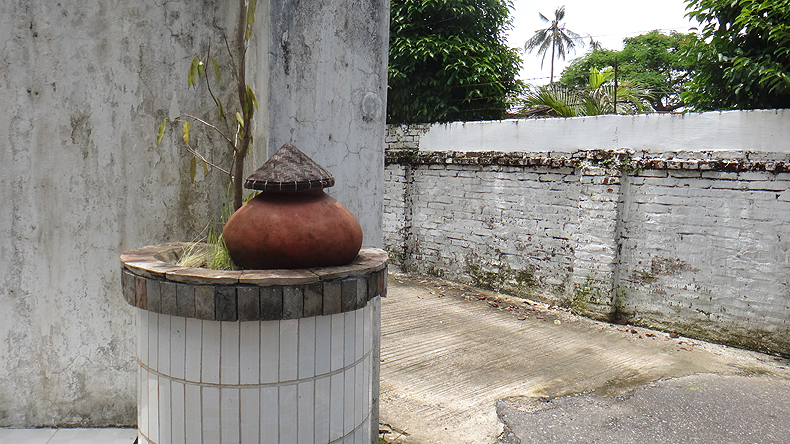 We again take a walk in our neighborhood. Beautiful pots everywhere with drinking water.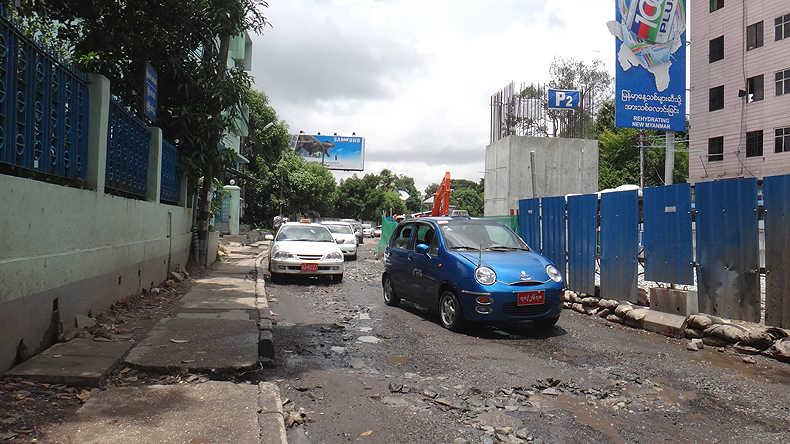 Not easy to move around most of the time. Even a short walk can be an adventure -especially with a 3 year old ;-).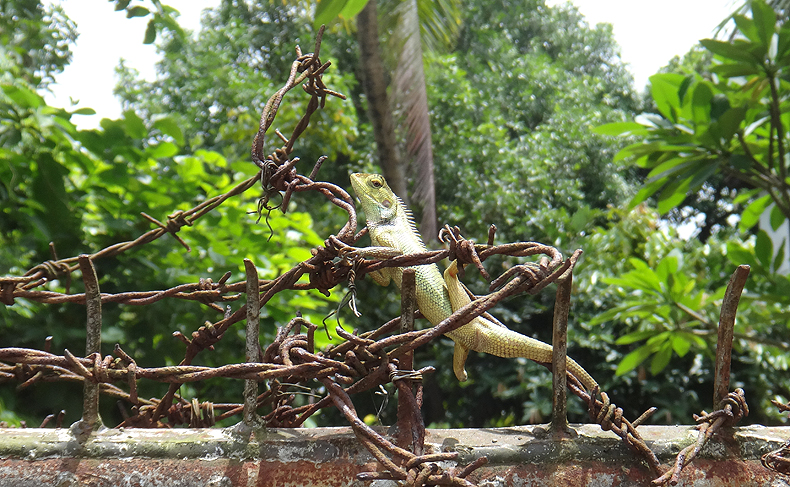 But it is always worth it. You see his half leg?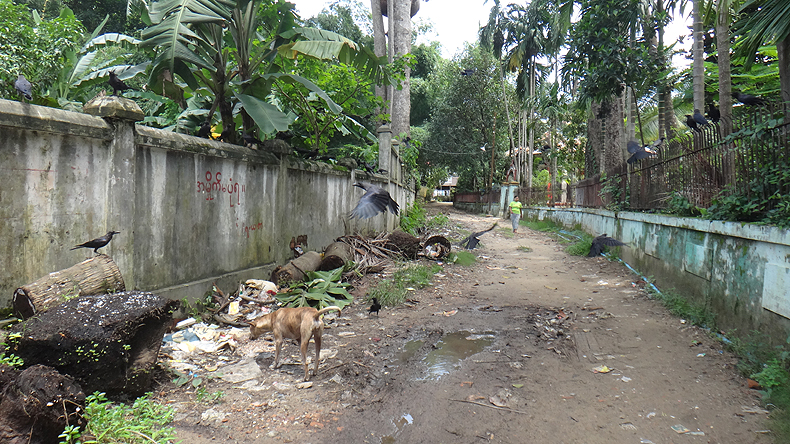 It feels like such an old street with large trees and old houses, we love it.