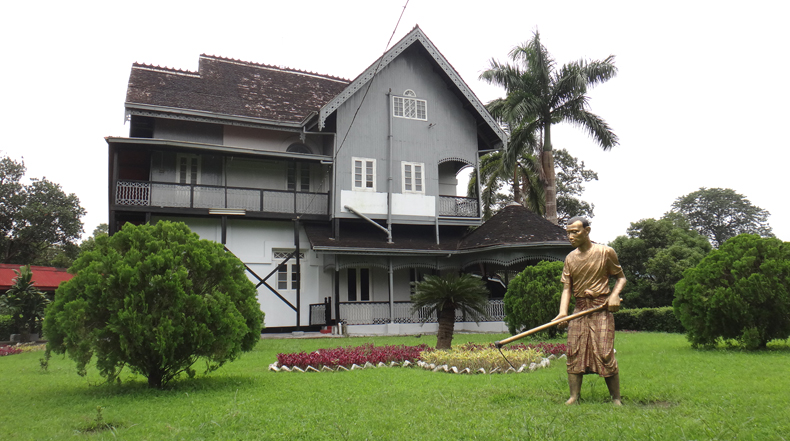 Did you know that Aung San, the father of Aung San Suu Kyi, loved gardening? He also smoked once in a while and chewed betel of course. We learned that in the Aung San Museum next door! ;-)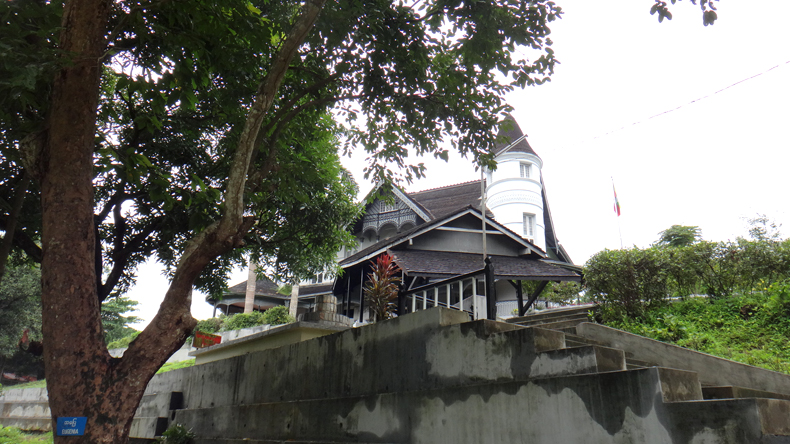 This is the house seen from the front. Aung San and his family lived here. He left this place in 1947 to go to work and got murdered. Aung San Suu Kyi was 2 when that happened. Also her favorite brother drowned in the pond next to the house.
The Burmese government bought it a year after his assassination (1948) and made it into a museum in the '60s. It used to be open one day a year on Martyrs Day. The house was falling apart and the garden a mess. Now it is open every day of the week and the garden is well maintained.