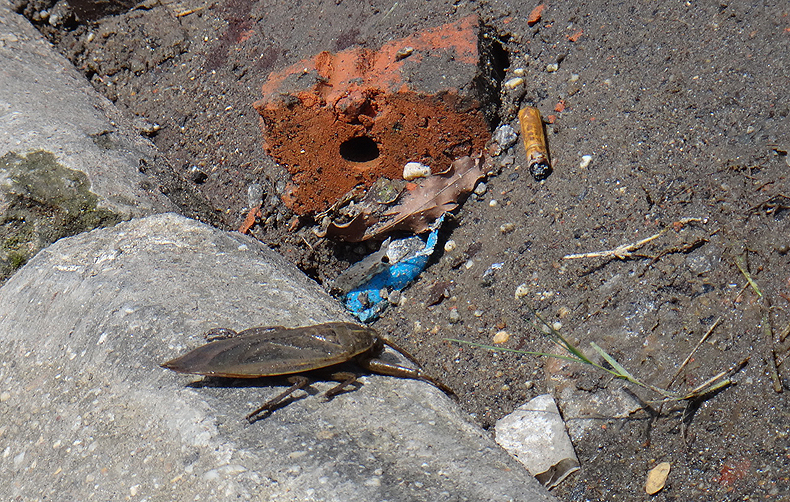 On our way to the supermarket, we encounter lots of interesting things, like things strange looking huge roach.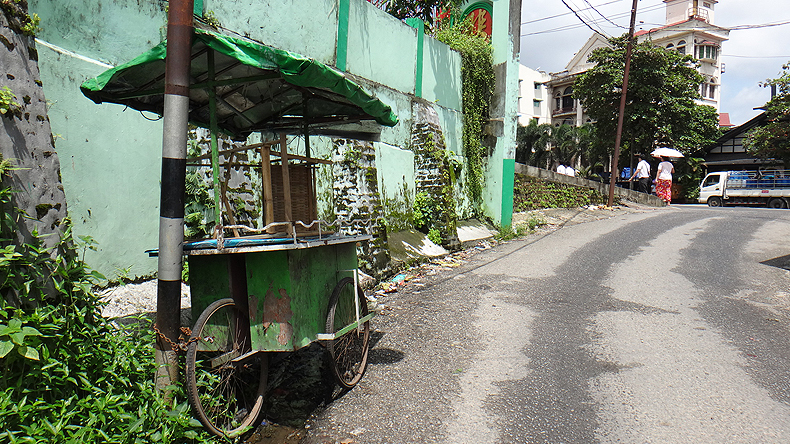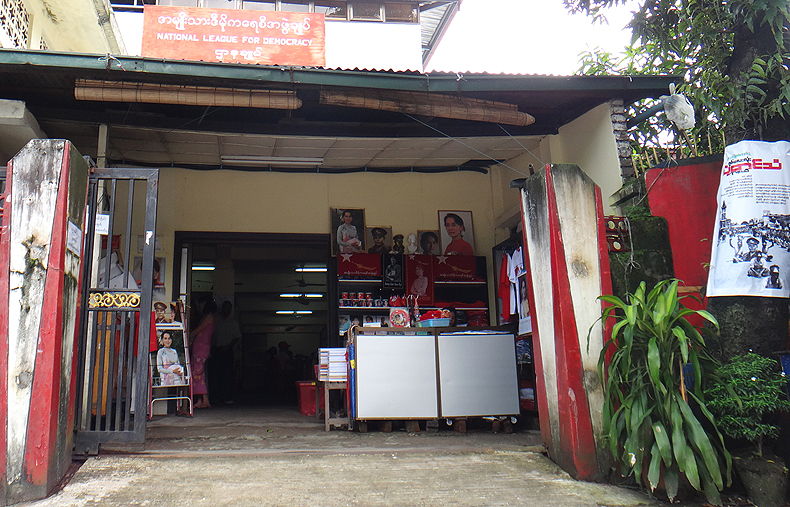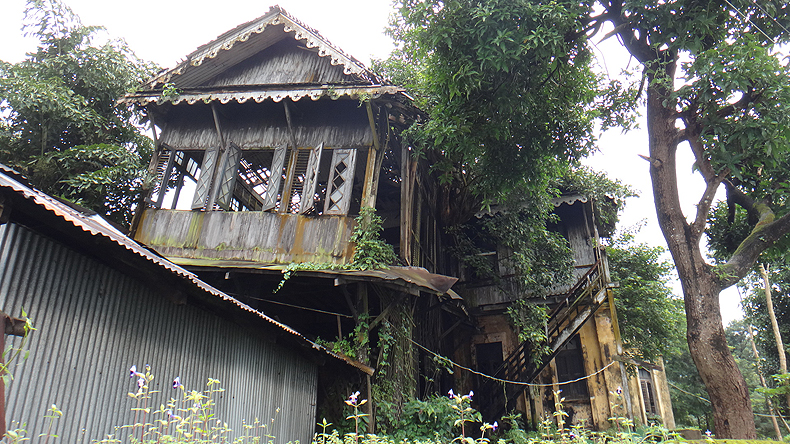 Many houses are like this in Yangon. In a way sad, but beautiful...
NLD head office: Aung San Suu Kyi political party headquarters where you can get great pins, bags and mugs.